Finally! You can now access files in one qube from another qube in your Qubes OS computer
published

Dec 13, 2021

,
last modified
May 30, 2022
Qubes shared folders is officially in testing.
The latest Qubes shared folders testing version (in branch perfolder of the repository) is ready for testing.  With it, you can mount any folder from any qube on your system onto another qube, making file sharing between qubes as easy as breeze.
When you request to mount a folder from another qube (using qvm-mount-folder) , the following dialog will pop up: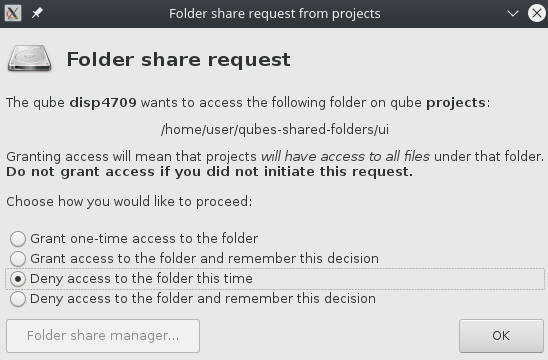 Confirm the decision and your folder should be mounted.