Linux video converter is now available
published

Jan 21, 2009

,
last modified
Jun 26, 2013
Now you can convert your videos in Linux, in the easiest and most straightforward way.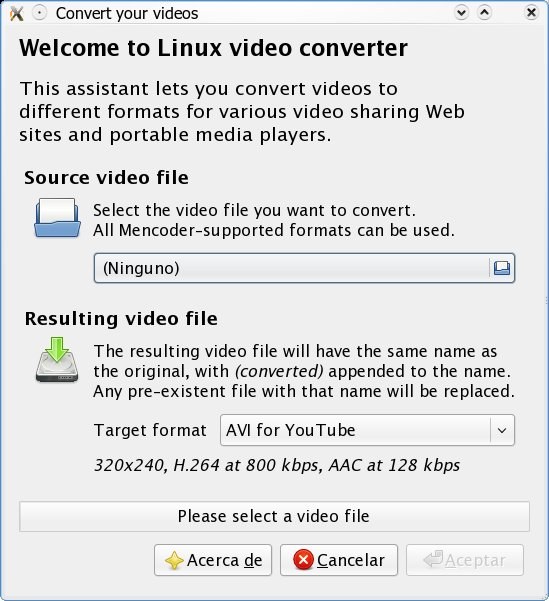 True to its flexible and capable roots, Linux has a ton of ways to convert videos, with multiple competing projects all featuring astounding capabilities.
Regrettably, they all are either command-line programs or very, very complicated applications with a myriad of options that no regular user understands how to operate.  No one ever bothered to create a simple application that lets users quickly convert videos from one format to another.
Up until today.
So here it is, Linux video converter, for your personal benefit.  Use it, smash it, it's free software and it's for you to use and enjoy.
I do have one request: at the moment, the app is limited to the target format of YouTube, so please use the bug tracker to post requests for formats you'd like to see -- and if you can spare the extra time, details of what settings to use in the transcoding process.