Why does it appear like airplane pilots are dying at 50X the rate of the previous year?
published

Dec 08, 2021

,
last modified
Feb 01, 2022
This astronomical jump in deaths is quite extraordinary.
In the following obituary section, we see 1 death in 2019, 6 in 2020, and way over a hundred this year. If you look at 2021's monthly death rate, pay close attention at how pilots started dying en masse starting June 2021.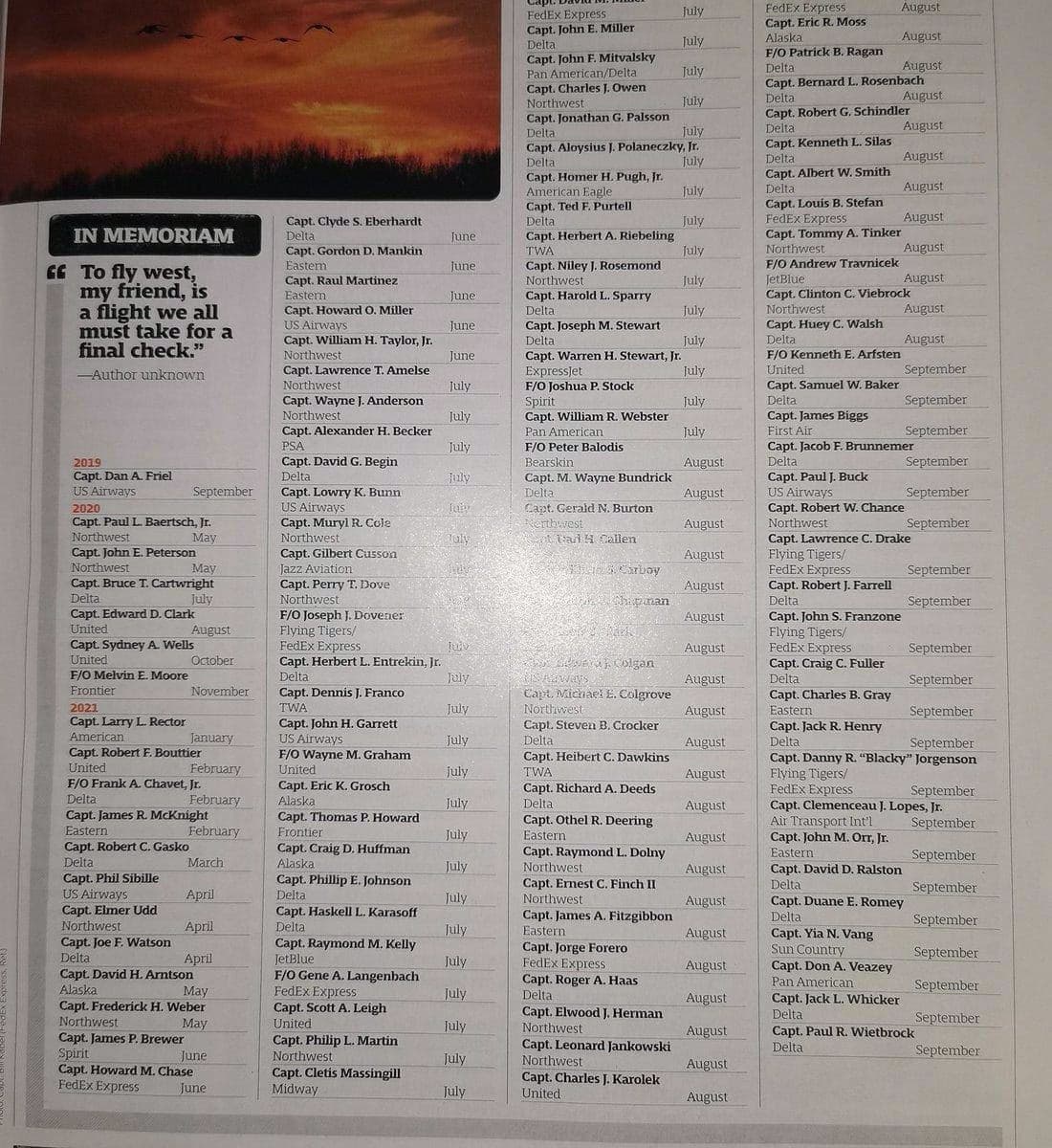 In the following obituary list from prior years — from the same publication — you can also see that the rate of death of pilots was nowhere near what the second half of 2021 shows us: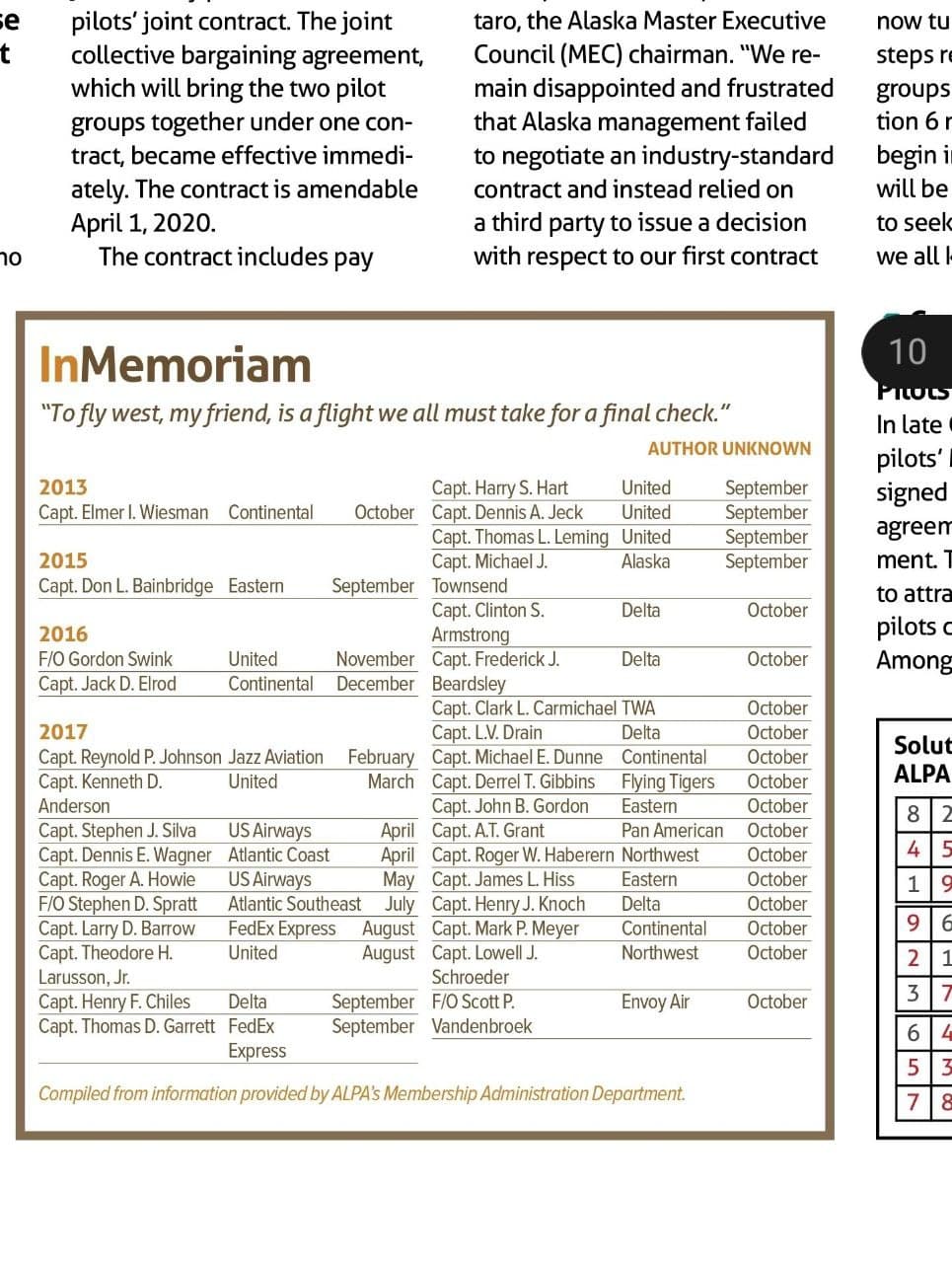 Question for you, dear reader: what current event began accelerating in June 2021?
Protip: it's not COVID-19 — infection numbers were low then.  The only other thing I can think of — besides that "conspiracy theory which shall not be named" — would be a sudden and extremely coincidental change in reporting by ALPA, at a most unfortunate time.
For the record, this obituary has been fact-checked: I took the time to search for the obituaries of dozens, and yes, they legitimately died on the dates displayed here — most of the deceased pilots died anywhere between 50 and 80 years old.