Yes, we do have effective treatments for COVID-19
by Rudd-O —
published

2020/12/21 18:18:00 GMT+0

,
last modified
2020-12-23T19:13:09+00:00
All the effective treatments are based on well-recognized, well-tested, safe and proven medicines.
Ivermectin
The clinical trial data below strongly supports the assertion that a very efficacious treatment of Covid-19 has now been found, for all stages of the disease: ivermectin.  See ivmmeta.com.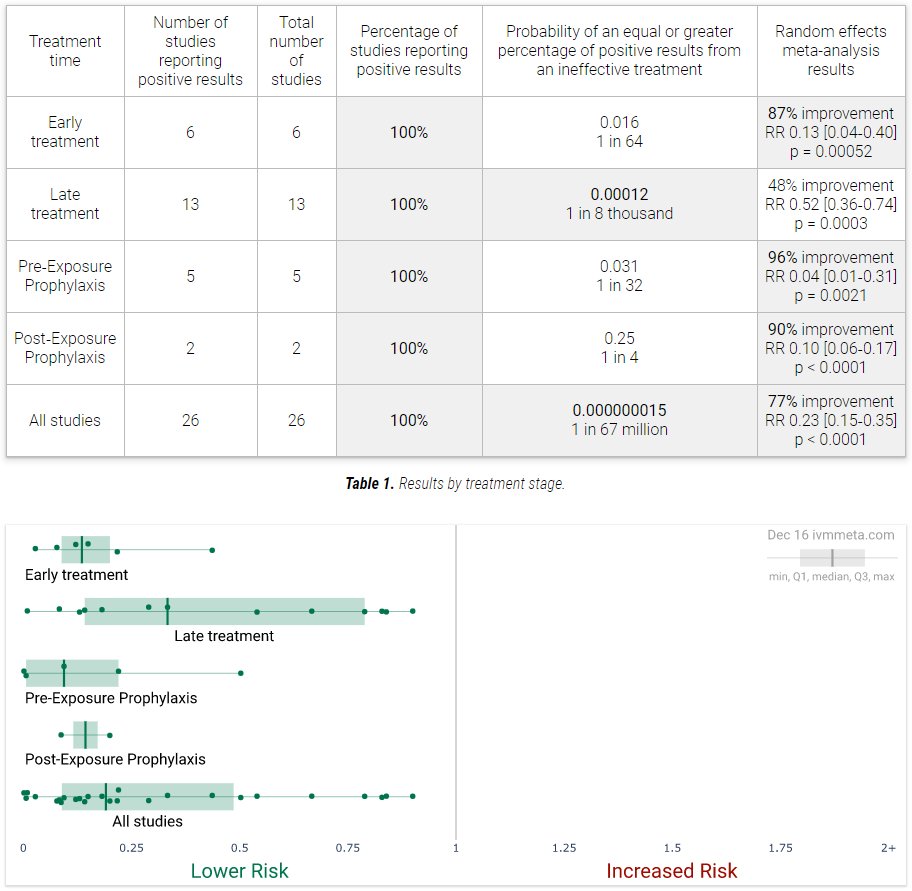 If you want to learn more, you can see the one-page summary of the effectiveness of ivermectin right here.
Hydroxychloroquine (HCQ) + azithromycin + zinc
47% lower mortality with HCQ/CQ. Retrospective 5,847 patients in Canada, China, Cuba, Ecuador, Germany, Italy and Spain.  Multivariate Cox regression HCQ/CQ mortality hazard ratio HR 0.53, p < 0.001.  See c19study.com for sources.